Turning Houses
Into Homes
Basement Finishing Thornton CO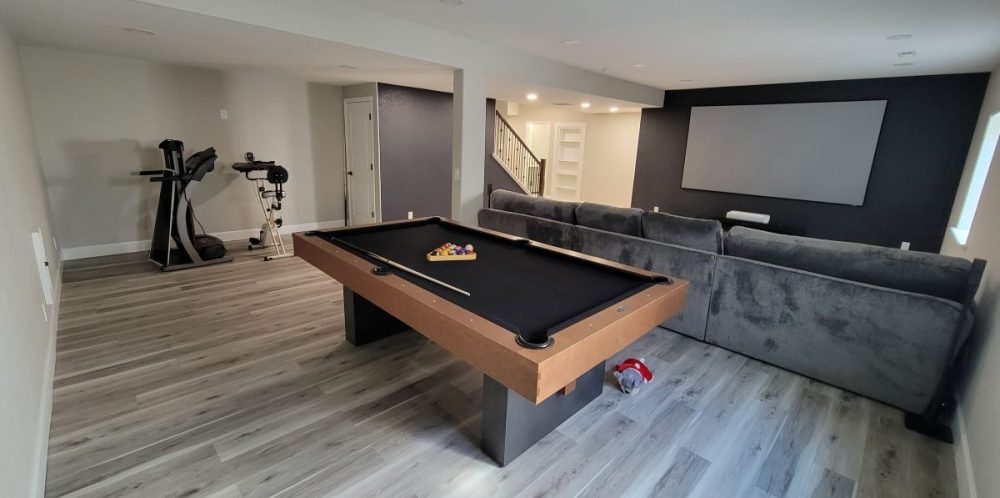 Basement Finishing
Our team can handle every stage of the finishing process; drywall, subflooring, wiring, plumbing, and more.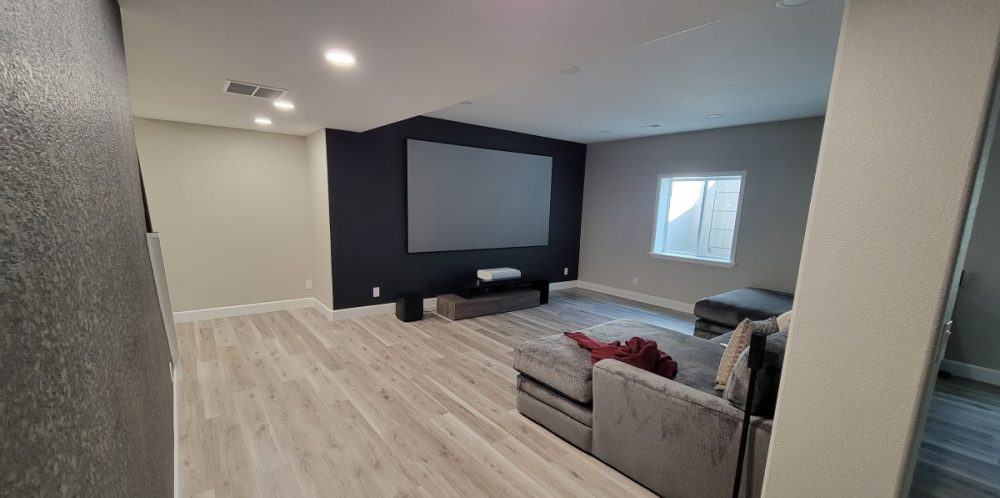 Basement Remodeling
The possibilities are endless when it comes to remodeling your basement. No matter your plans, we can make them happen.
Considering a Basement Remodel?
Lucas Remodeling is here to help.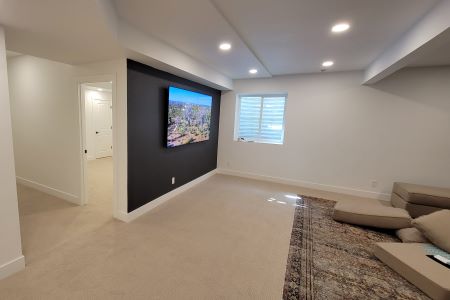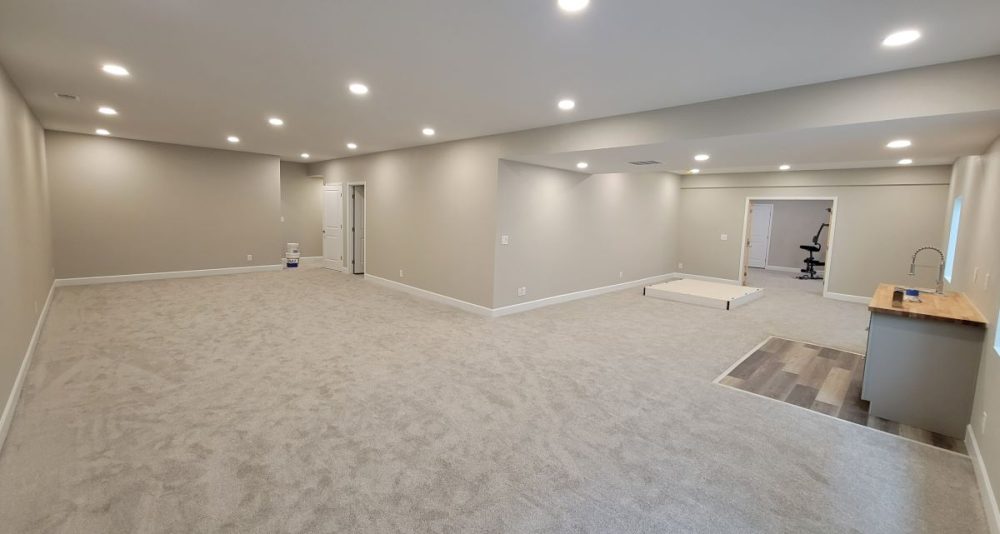 Specialized Basement Finishing Services
An unfinished basement is truly a blank slate. Whatever you think your home is missing, you can build it in your basement. It could be a guest bedroom, a new kitchen, a home theater — the sky's the limit. The team at Lucas Remodeling is uniquely specialized in basement finishing projects, and we can handle the entire process from design to finishing touches. This isn't just a job for us; we love what we do, and we know you will too.
Extensive Basement Renovations
For many homeowners, a basement is just extra storage. Plenty of people have considered repurposing their basement space but aren't sure where to start. Home remodeling on any scale can be daunting, and with an unfinished room, it might seem like simply too big a job to start. Our team is dedicated to making your basement renovation project a reality while staying within budget and sticking to a firm timeline.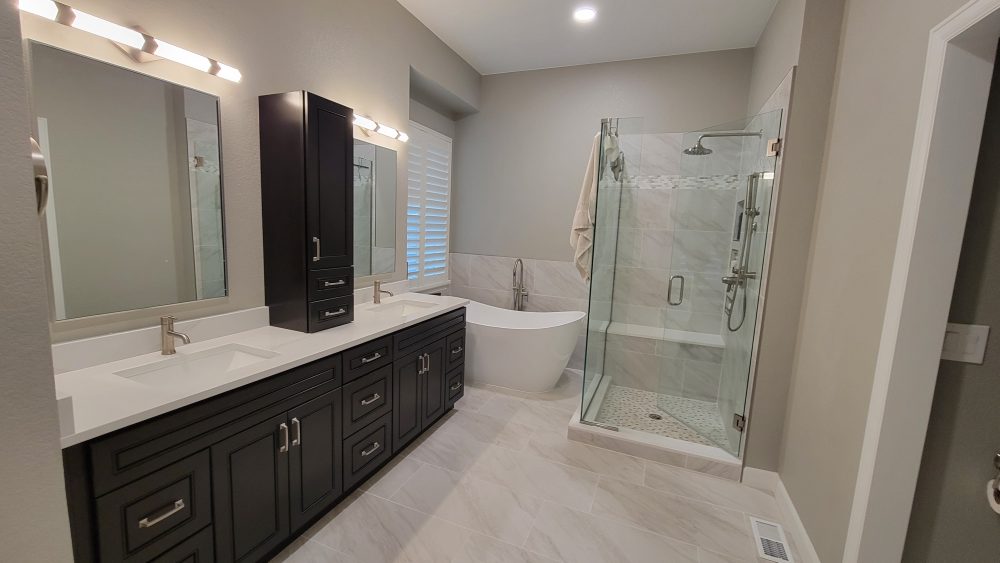 Local Basement Finishing Contractor
The team at Lucas Remodeling has many years of experience in construction, so we know how important it is that you feel comfortable at all stages of your basement remodeling project. That's why we make sure to treat your home with respect throughout our time with you. We keep the noise down and clean up after ourselves at the end of the day. We pay close attention to your wants and needs, ensuring that your home improvement project goes smoothly from beginning to end.
Our team of highly qualified and licensed contractors is ready to help you build the perfect basement for you and your family. We're dedicated to finding the best solutions for basement spaces and getting the job done safely, efficiently, and for a fair price. Rest assured that your home is in the best hands possible.
Looking for a little inspiration?
Even if you're planning to sell your home in the near future, investing in a basement remodel is still a great idea; a newly-finished basement can add some serious resale value to your home. Planning to stay in your home as long as possible? All the more reason to make it the most comfortable place it can be.
Interested in remodeling your basement, but not sure what you can do with the space? Here are just a few ideas you could implement in your home.
Guest Room or Apartment
Kitchen or Dining Area
Mudroom or Laundry Room
Den or Game Room
Extra Bathroom
Even if you want to keep using your basement as extra storage, finishing the space will bring a sense of unity to the whole home. Plus, you can organize the space with extra shelving or a closet. No matter what you'd like to do, our team has the skills to make it happen on time and within budget.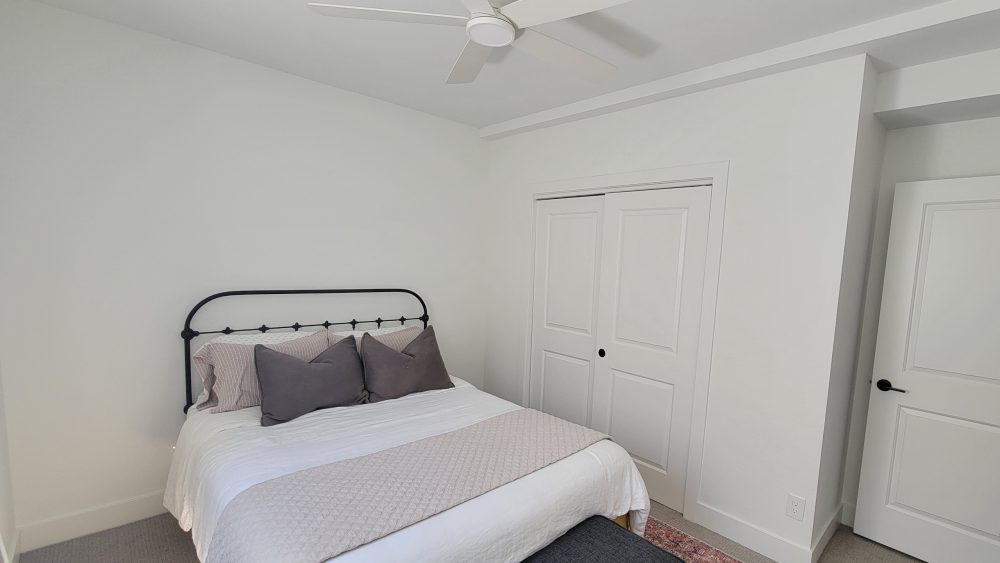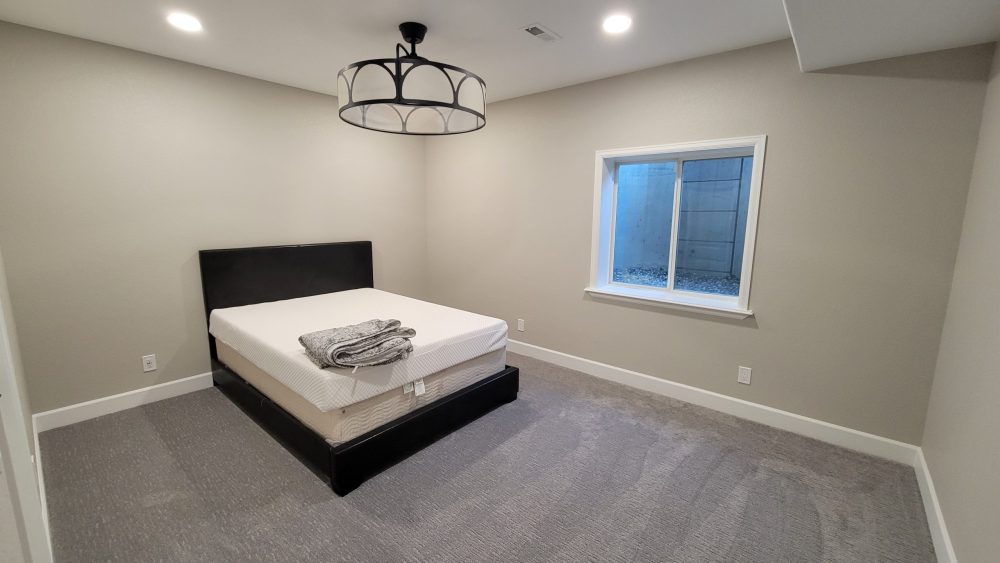 Call Us for Custom Basement Services!
Your home is your castle, and we take it seriously when you entrust it to us. We know it's more than just a place to live. It's where you can spend time with your loved ones, unwind after a long workday, and simply be yourself. Lucas Remodeling is proud to be a professional basement finishing and remodeling company specializing in bringing these underutilized spaces to life. It's our way of making the world just a little bit better.
If you're ready to upgrade your basement to a beautiful extra living space, give us a call. We'd be delighted to help.
Making Houses Into Homes Since 2017
Give us a call to get started on the basement of your dreams.
Igor and his team at Lucas Remodeling did an incredible job finishing our basement on time and within budget. Igor was responsive from the beginning and able to get us a quote shortly after contacting him. He was also able to start within a week after signing a contract with him, which was quicker than anyone else. After interviewing ~10 contractors, they were one of the most affordable options. Igor and his team were professional, friendly, and able to work with minimal disturbance to our daily lives. They pulled permits with the City and coordinated all inspections. Igor's communication was great, involving us in appropriate decisions and also giving us his valuable insight and recommendations when needed. We are very happy with our basement and would absolutely recommend Igor and his team to anyone in the future.
Annelise Lynch
29 August 2023
Igor and his team did a beautiful job finishing our powder room and laundry room. We are very happy with the end product.
Rachel Walsh
19 June 2023
Igor and team started the project on time and finished it earlier than promised. Igor is someone I can trust with any remodeling projects. Very honest and responsive.
Sharan Mahadevan
14 June 2023
Good value for the price. Could use some improvement on communication and overall project planning/management, but I would definitely use them again.
Jonathan White
30 May 2023
We hired Igor/Lucas Remodeling to finish our basement and are very pleased with the results. Everything was completed to our satisfaction and any time we had a question or concern, Igor responded promptly. Extra kudos to his electrician and crew in addition to his carpenter Rob. They did amazing work!
Could not be more pleased! Igor and his team have been professional and truly customer obsessed throughout our 4 month basement install. This was my first time finishing a basement from scratch. We have 2400 Sq ft of open space that was finished into 2 bedrooms, 1 bathroom and 1 substantial living space with a wet bar. Watching the transformation was amazing and you can see the attention to detail. Yes we made some changes along the journey, Igor and his team obliged every step along the way. Finally and most remarkable was the ability to stay on budget and on time in todays dynamic supply chain. Good job Lucas Remodling! Would highly recommend!
We used Lucas Remodeling for a Basement remodel after a sewage damage to our finished basement. Igor was incredibly responsive during estimation, and throughout the project. Igor worked hard to keep us on budget even though we uncovered some unknown issues from the previous/existing construction which created additional work and repair. He and his crew are friendly, reliable, flexible with our schedules and changes, solution-oriented, and skilled tradespeople who deliver quality work. We are very happy with our new basement, and were also pleased with the process. In a time when contractors are very hard to come by, we feel lucky to have worked with this team. I highly recommend Lucas Remodeling.
Meredith Banasiak
25 August 2022
After getting estimates from 12 different local companies about finishing our basement, we went with Lucas Remodeling. They provided the design and their attention to detail surpassed our expectations. We added a number of custom elements and Lucas came through on every single one. A huge thanks to their professional and courteous team! We couldn't have asked for a better experience and outcome. We highly recommend their services. (see the before and after photos)
I am so glad and happy that I chose "Lucasremodeling" as my contractor to do the basement finishing. The professionalism of the crew is paramount and the quality of the work was amazing. Igor (manager) was very prompt in providing me with change in estimate due to increasing lumbar cost and wire cost. He did a great job in keeping the project within budget and on schedule. His men were extremely courteous and committed to work. I will not hesitate to recommend him to anyone.
Sarabjot Nannar
2 November 2021